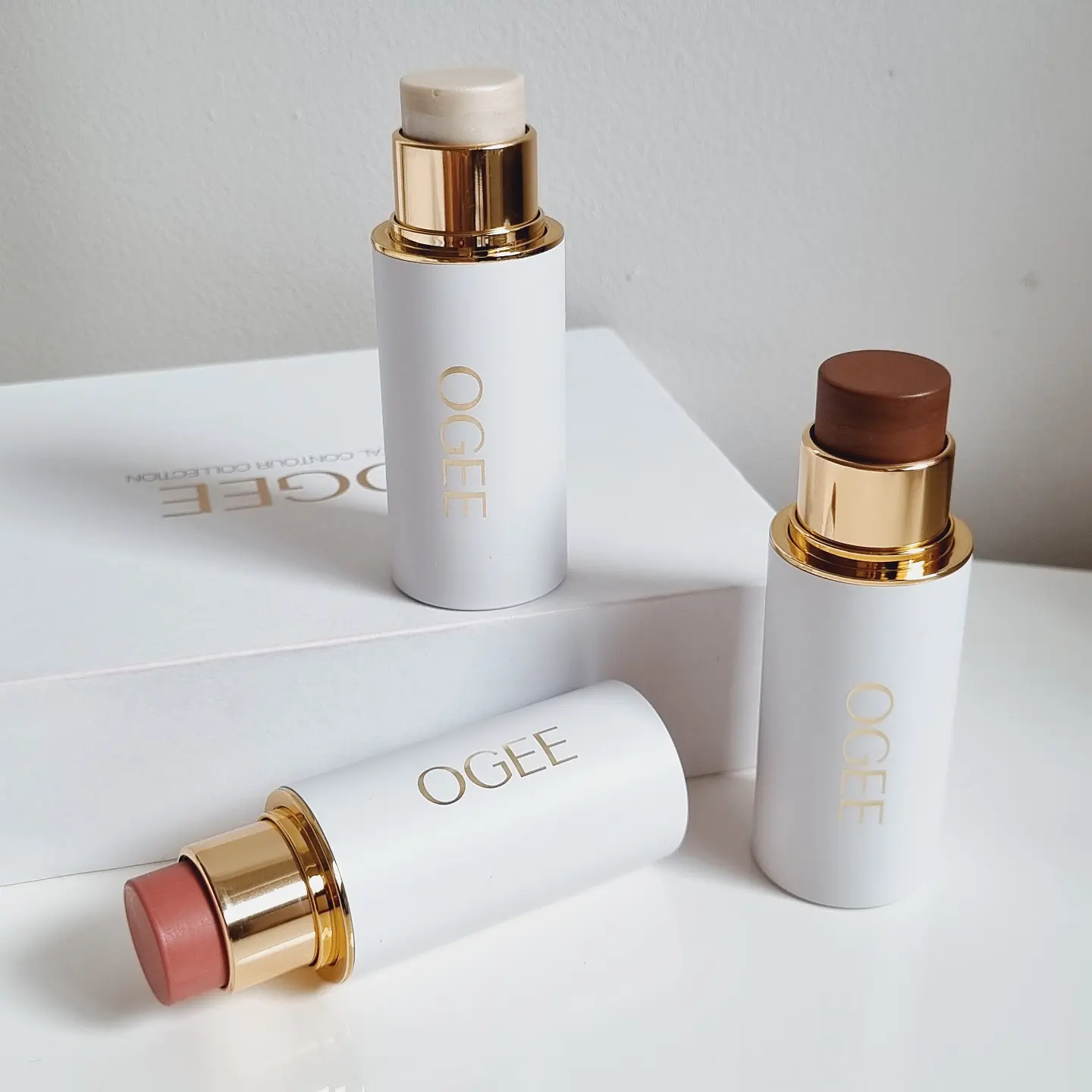 Bronze, blush & highlight with the Certified Organic Sculpted Face Stick Trio, a luxury set of multi-use face tints from Ogee. Ogee is a natural beauty brand that consists of luxury and certified organic makeup and skincare products. Their products are rich in a hydrating blend of essential fatty acids and oils, and are also non-toxic and cruelty free.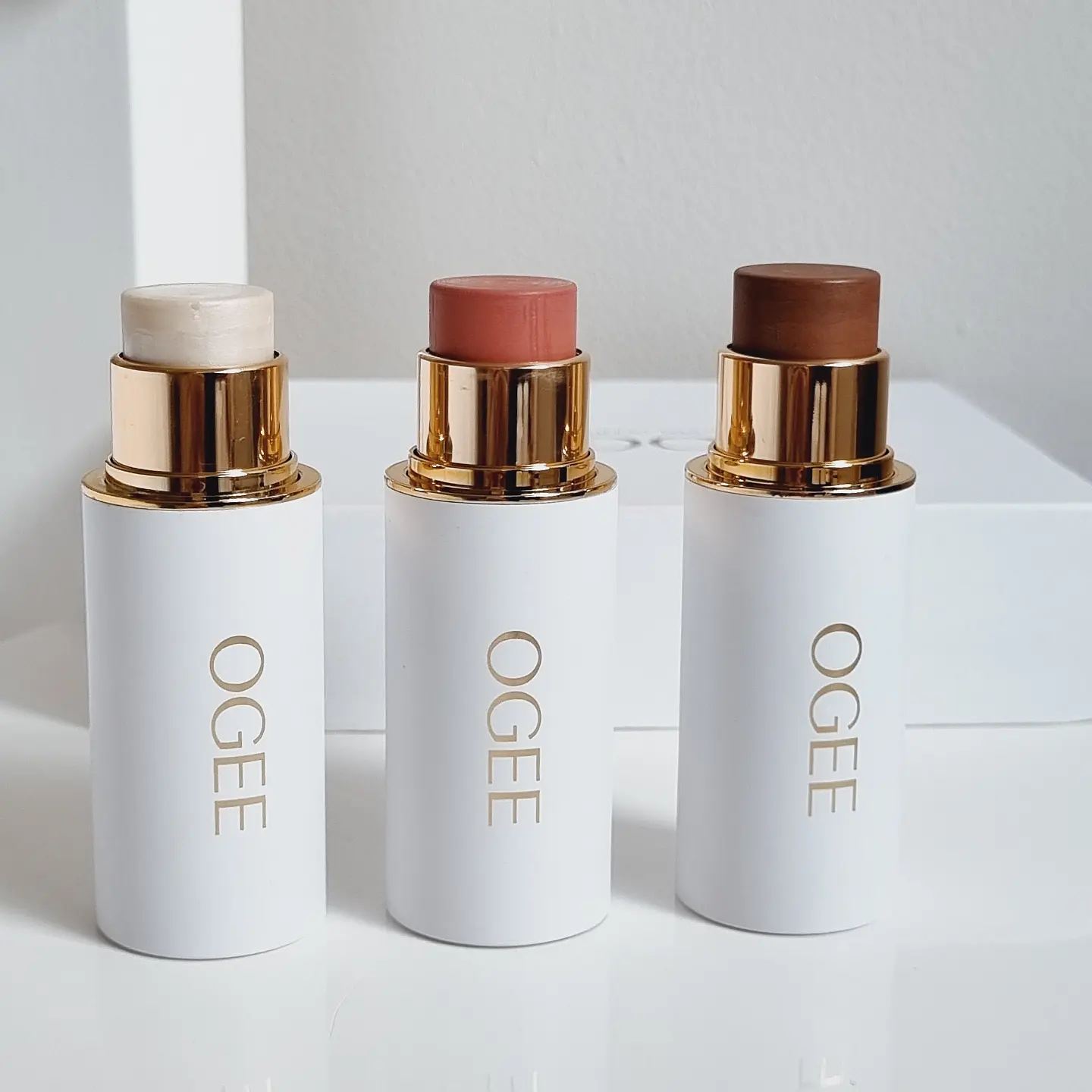 The Crystal Contour Collection is a perfect starter set to get into cream complexion products.  Three easy steps to a signature dewy, healthy-looking skin that is effortless and never overdone. Sculpt, highlight and a add pop of color with this trio of clean contour, highlight and blush sticks that is also perfect for traveling.
Shades of Crystal Contour Collection:
-Opal (highlight)
-Rose Quartz (blush)
-Copper (bronzer)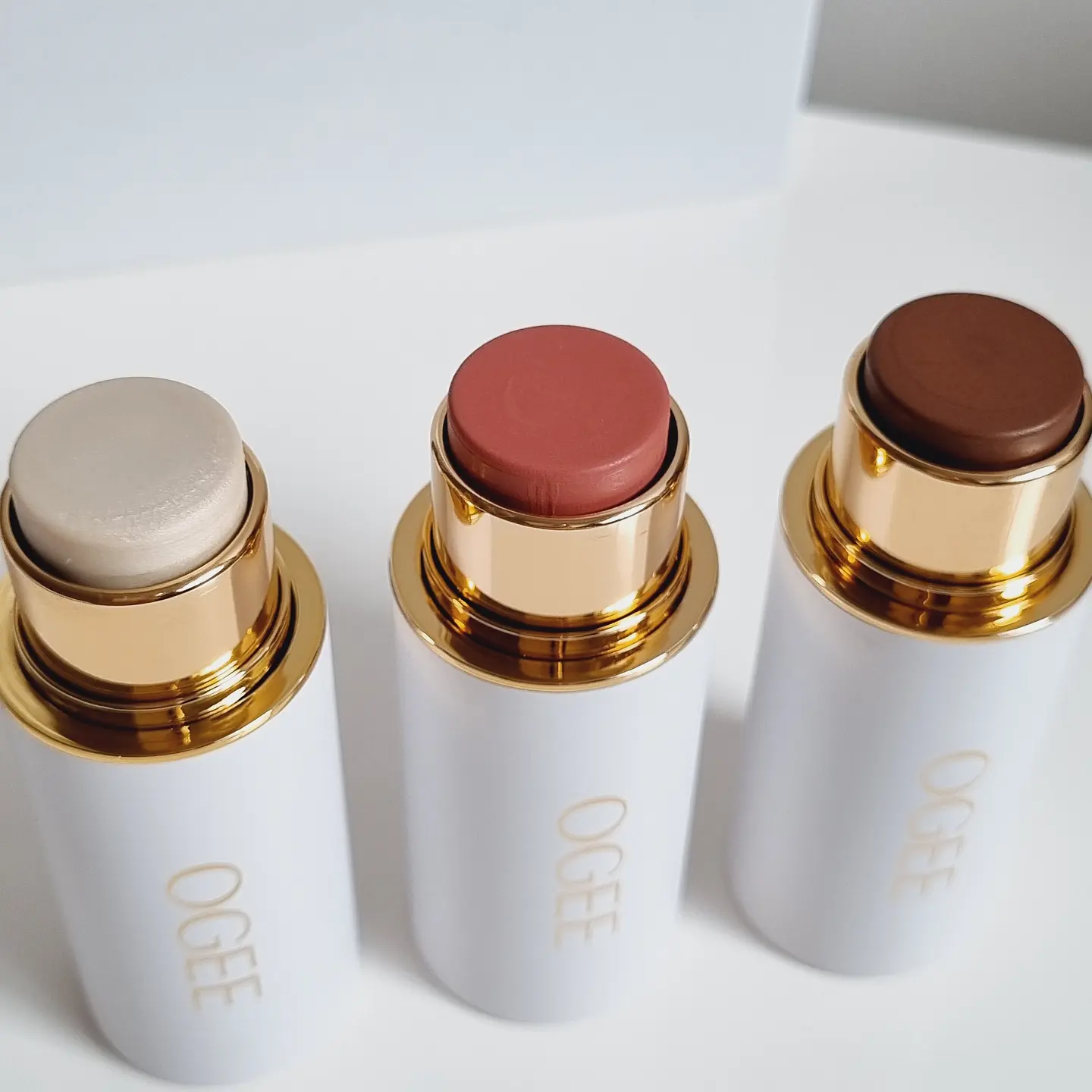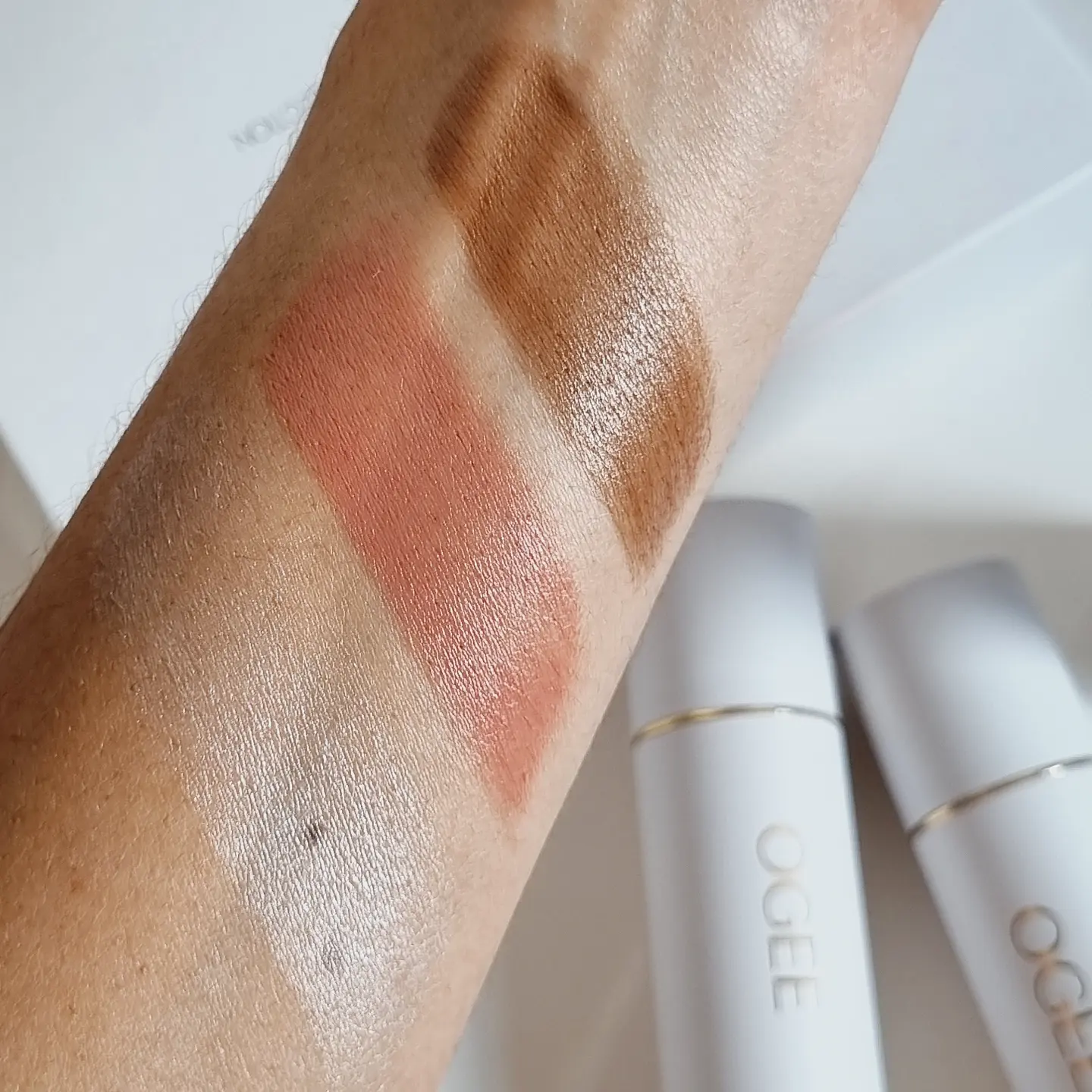 Their sheer color and subtle shimmer allow for a buildable glow to accentuate your natural features. This all-in-one set is perfect for on-the-go, and can be worn on the cheeks, lips, or eyelids. All the shades are beautiful and very subtle. I don't usually use contouring products for my makeup, but this is so subtle and quick. Copper is a perfect cocoa bronze shade for medium skin tone. The Rose Quartz blush is beautiful and gives a rosy subtle flush and it is really easy to blend out or build up. The shimmery starlit highlighter in Opal is just gorgeous. Perfect for the cheekbones and brow bones.
All in all, I'd say the formula of these are really great and definitely worth a try if you're on the hunt for clean luxury beauty products or want to try cream products.
Ann-Marie x
To be inspired every day, follow Face to Curls on: Bloglovin' | Instagram | Facebook | Twitter and Pinterest