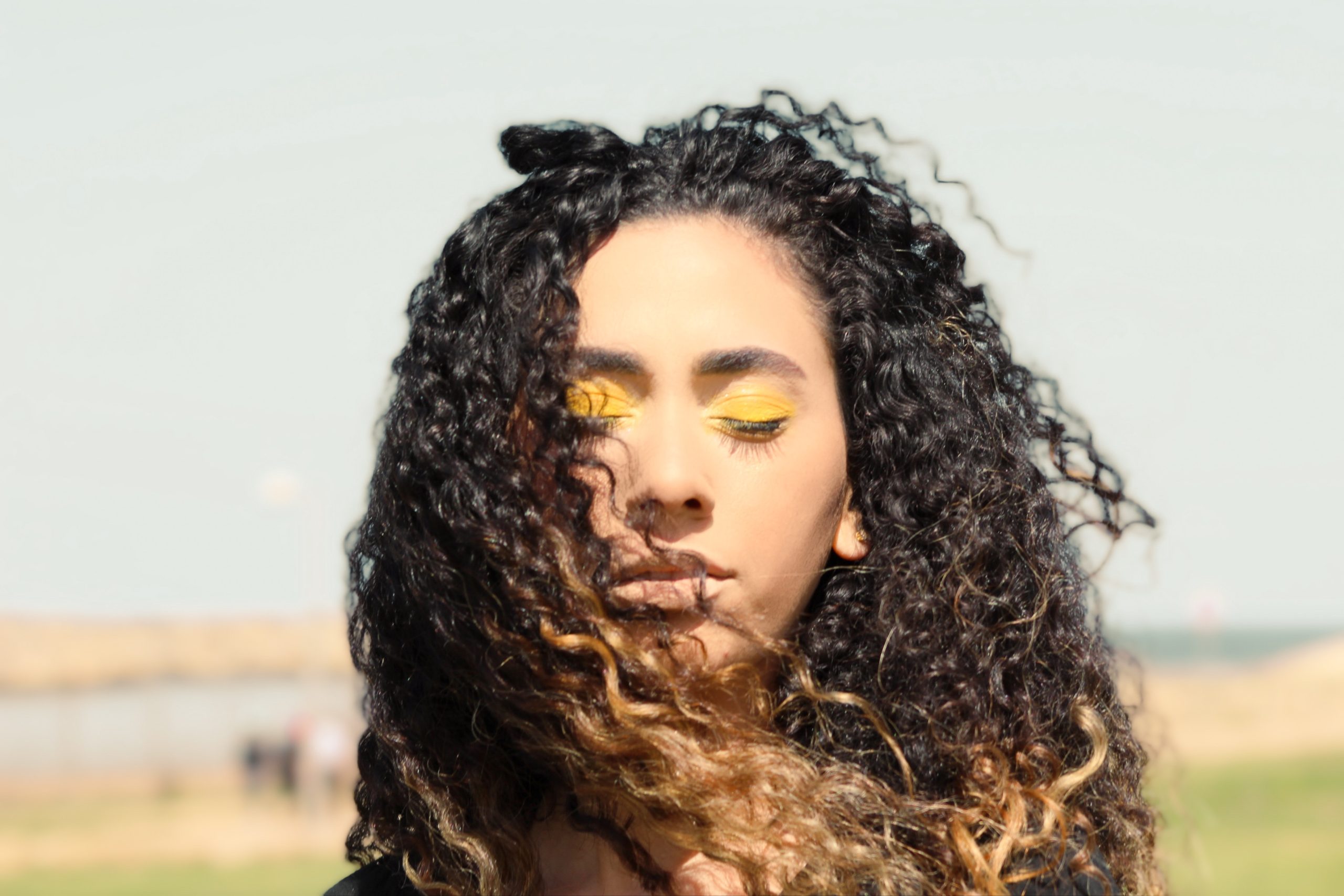 Who doesn't love a good base, whether that be sheer, light, medium or full, we all want flawless breathable skin. But there is something to be said about an everyday natural look and that's where skin tints come in.
Tinted moisturizers which are initially skin tints are great options to even out your skin tone without heavy foundations, while also providing that hydrating effect and bonus points if it contains SPF. Most tinted moisturizers/skin tints have sheer to medium coverage so if you have skin concerns like dark circles, hyperpigmentation or redness, it likely won't cover them up completely.
Here are 7 tinted moisturizers that need to be on your radar for a quick glow. Now let's break them down and let me know which ones you have tried or looking forward to trying:
Summer Fridays Sheer Skin Tint with Hyaluronic Acid + Squalane (NEW): this is described as a lightweight skin tint that layers beautifully for sheer-to-light coverage with a natural-looking finish.
Taken from the Sephora website:
Highlighted Ingredients:
– Tiger Grass: Helps soothe the skin and reduce the look of redness.
– Humectant Blend (Glycerin and Hyaluronic Acid): Helps to visibly plump fine lines and support a healthy-feeling moisture barrier.
– Rich Emollients (Squalane, Vitamin E, Safflower, and Avocado Oils): Lock in hydration and help the formula glide evenly over skin.
This lightweight skin tint adds a touch of sheer color and hydration. Its fluid formula helps diminish the look of redness, pores, and uneven skin tone. Great for a fresh, no-makeup makeup look.
I'm super stoked about this one!
Shades: 10 | Finish: Natural | Coverage: Light | Amount: 1 ounce | Cruelty-Free: Yes | Price: $55 CAD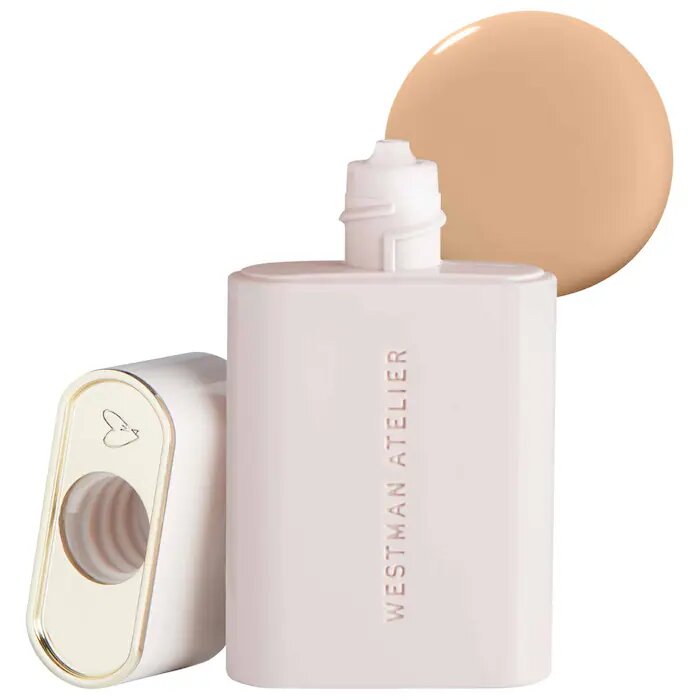 Westman Atelier Vital Skincare Dew Foundation Drops (NEW): this is described as a next-generation, hydrating skin tint packed with serum-strength actives to visibly improve skin texture, firmness, and radiance drop by drop.
Taken from the Sephora website:
Highlighted Ingredients:
– Tsubaki Oil: Visibly firms, hydrates, and retexturizes.
– Ginseng Extract: Visibly brightens, revitalizes, and soothes.
– Pomegranate Extract: Neutralizes free radicals and supports healthy-looking skin.
This skin tint is designed to work with your skin, not over it. Complexion-boosting drops quickly hydrate, visibly even tone, and smooth while improving bare skin quality. Packed with potent skincare, each drop glides on like a lightweight oil and transforms into a cushiony serum for lasting, facial-fresh radiance.
I'm excited about this one too but not loving the price point to the amount ratio!
Shades: 20 | Finish: Radiant | Coverage: Medium | Amount: 0.31 ounces | Cruelty-Free: Yes | Price: $88 CAD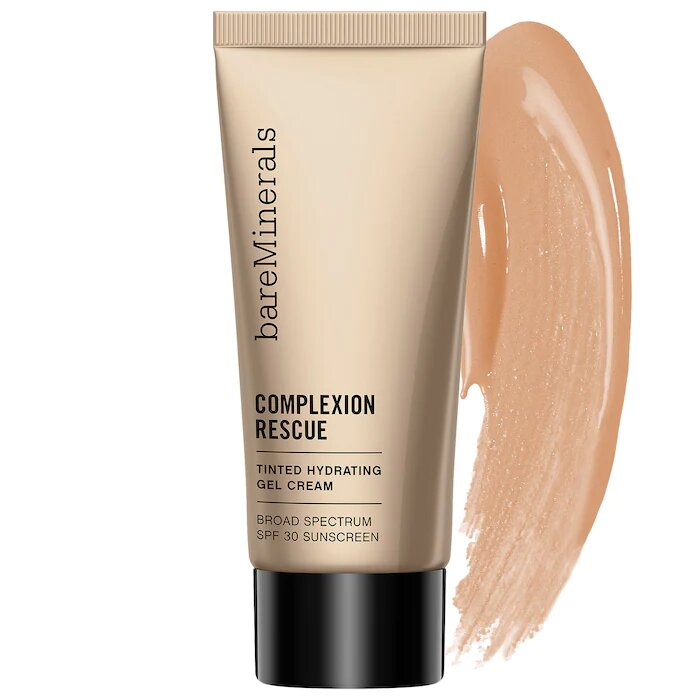 bareMinerals COMPLEXION RESCUE Tinted Hydrating Gel Cream SPF 30: this is described as a powerful, hydrating foundation that combines the benefits of a BB cream and a CC cream for a radiantly smooth finish.
This versatile cream achieves dewy, sheer-to-medium coverage that gives skin a radiant, soft, and smooth-looking appearance. Formulated with mineral electrolytes to help energize skin, it's also infused with marine botanicals to help replenish dry skin. It contains heart-leaf globe daisy, an antioxidant, which aids in protecting against environmental stressors—improving the appearance of skin while keeping it hydrated.
This tinted moisturizer — which contains SPF 30 — features a non-comedogenic and hypoallergenic formula. I have personally gone though two of these and I must say it's a keeper. It is so hydrating and silky on the skin and a little goes a long way.
Shades: 20 | Finish: Natural | Coverage: Light/Medium | Amount: 1.18 ounces | Cruelty-Free: Yes | Price: $42 CAD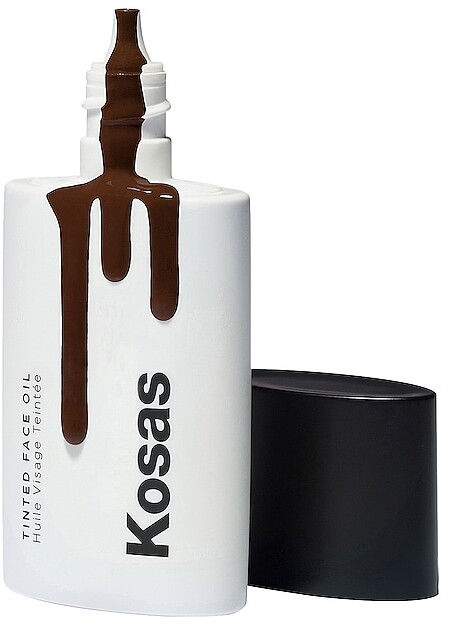 Kosas Tinted Face Oil Comfy Skin Tint: this is described as a clean, comfy light coverage makeup meets active skincare made with six nourishing botanical oils for more even, healthy and balanced skin.
I'd rank this one as the Best Tinted Oil foundation.
Taken from the Sephora website:
Highlighted Ingredients:
– Avocado Oil and Meadowfoam Oil: Moisturizes and plumps skin's appearance.
– Red Raspberry Oil and Jojoba Oil: Soothes.
– Camellia Seed Oil and Rosehip Seed Oil: Balances and brightens.
This one I currently have in my collection. It has a runny consistency and is super lightweight. The formula instantly brightens and evens out skin tone so it is a great skincare and makeup hybrid. While I like this one, one thing I was surprised about is that it isn't as hydrating as I would have liked it to be, despite all the oils. It will settle on dry patches so make sure skin is clean and well moisturized or primed. I have dry dehydrated skin and I find that this can exaggerate dry patches.
Shades: 16 | Finish: Natural/Satin | Coverage: Light/Medium | Amount: 1 ounce | Cruelty-Free: Yes | Price: $56 CAD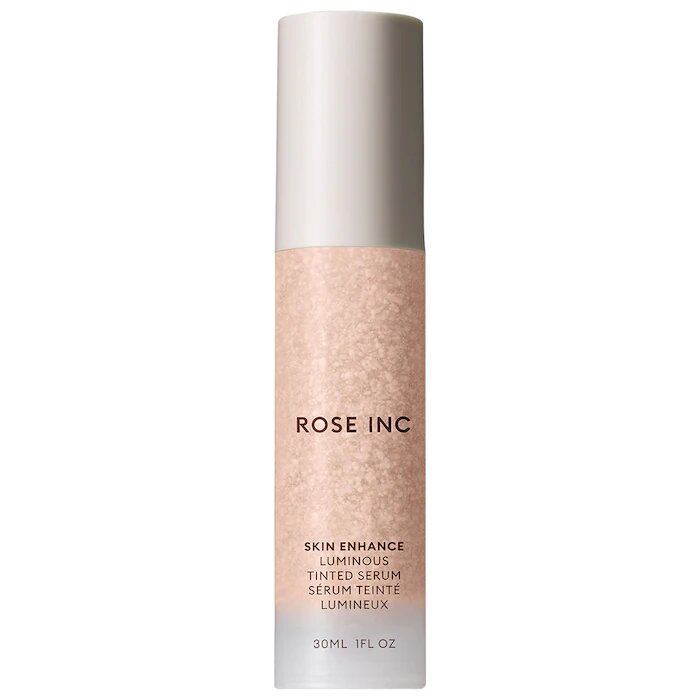 ROSE INC Skin Enhance Luminous Skin Tint Serum Foundation: this is described as a radiant skin tint that visibly plumps and smooths the skin while delivering sheer coverage.
Taken from the Sephora website:
Highlighted Ingredients:
– Sodium Hyaluronate: Visibly plumps and smooths fine lines.
– Squalane: 100 percent plant-derived moisturizing agent adds hydration.
– Acetyl Tetrapeptide-2: Provides environmental protection.
Another one I currently have in my collection. This is one of my favorites and go-to skin tints on a daily basis. It's nicely hydrating and doesn't leave me with a dry, tight feeling. Infused with sodium hyaluronate to visibly plump and smooth the appearance of fine lines, squalane to weightlessly hydrate the skin, and peptides to help protect against environmental damage, it offers the right amount of sheer natural-looking finish for me. In the end, I just don't like the price point.
Shades: 14| Finish: Radiant| Coverage: Sheer/Light | Amount: 1 ounce | Cruelty-Free: Yes | Price: $65 CAD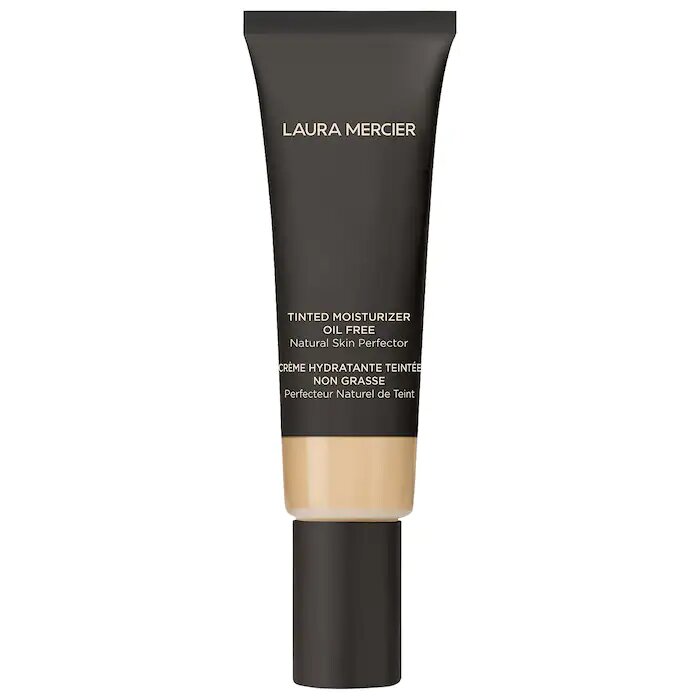 Laura Mercier Tinted Moisturizer Oil Free Natural Skin Perfector: this is described as a multitasking blend of skincare and makeup that helps control shine and provides a sheer hint of coverage.
Taken from the Sephora website:
Highlighted Ingredients:
– Licorice Root Extract: Soothes irritated or troubled skin.
– Oil-Absorbing Powders: Help keep skin shine-free with a natural, demi-matte finish.
Laura Mercier is the queen of tinted moisturizer so this list wouldn't be complete without mentioning one. It's the perfect balance between foundation and skin tint, concealing while still letting skin peek through.
Shades: 20| Finish: Matte| Coverage: Medium| Amount: 1.7 ounces | Cruelty-Free: No | Price: $63 CAD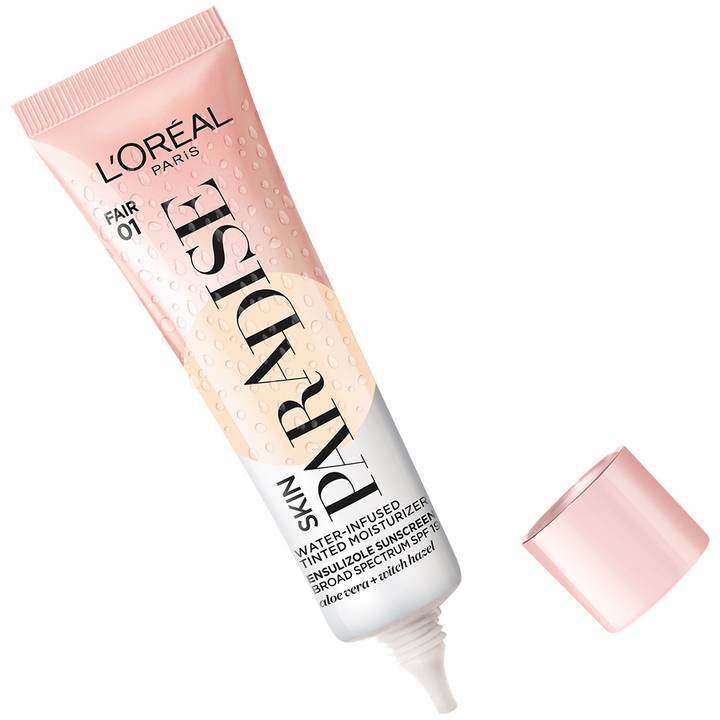 L'Oréal Skin Paradise Water Infused Tinted Moisturizer (BEST BUDGET OPTION): An infused tinted moisturizer with broad spectrum SPF 19 sunscreen for lightweight, natural coverage and up to 24HR hydration. This unique formula offers a 70 percent water-infused blend with aloe vera plus witch hazel. It says on the L'Oréal website that it is suitable for sensitive skin, oil-free, and won't clog pores. I love a dewy look and this one sound like it'll give you just that. I wish the SPF were a little higher.
Shades: 14| Finish: Dewy | Coverage: Light | Amount: 1 ounce | Cruelty-Free: No | Price: $16.99 USD
Ann-Marie x
To be inspired every day, follow Face to Curls on: Bloglovin' | Instagram | Facebook | Twitter and Pinterest