The Easiest Self-Tanner You Will Ever Use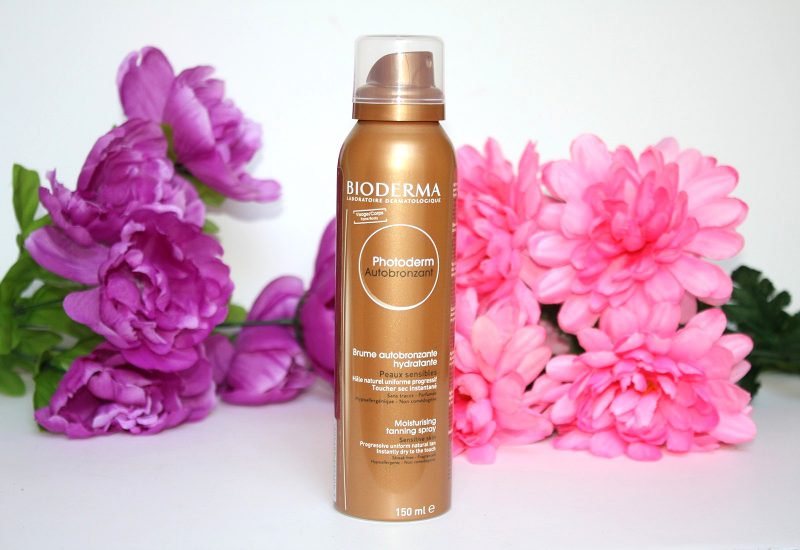 Summer is almost here and it's finally time to get a tan – yay! However, be cautious under the sun because it can be damaging and dangerous to our skin and health. It is important to be sun-smart, so don't forget to always wear sunscreen and STAY out of the sun.
Believe it or not, I've never tried self-tanners before or anything tanning for that matter. I was just never interested in self-tanners, I mean come on, who wants to look orange and streaky or smell like chemical? Really though, I think the reason is because I have an olive complexion so I just thought I never really needed it and honestly it looked like a lot of work rubbing that stuff all over ya body, and I'm sort of lazy busy ?.  Also, I tan quite easily if I'm in the sun, but as I have gotten older, I have been very cautious when it comes to the sun. So although we want to be sun-smart, we also want to be 'Bronzed and Beautiful' and have that sun-kissed golden glow, and that is where Bioderma Photoderm Moisturising Tanning Spray* comes in.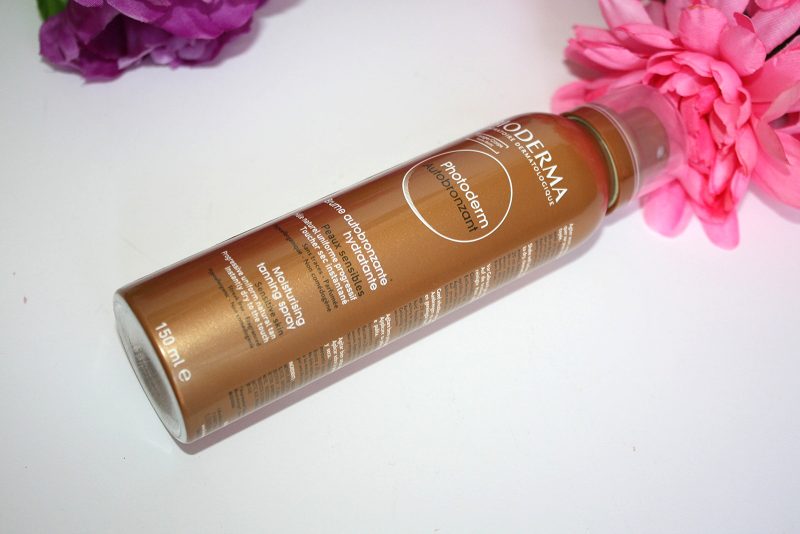 Bioderma Photoderm Moisturising Tanning Spray* is a moisturising self-tanning mist that guarantees perfectly and evenly tanned skin that gives a very natural looking color. Photoderm Self-tanner takes advantage of a new technology combining the self-tanning agent DHA with a unique diffusion system. The latter allows more DHA to come into contact with the epidermis and thus improves colour quality. The unique formula of Photoderm Autobronzant ensures lasting hydration.
To get a tan, you are supposed to apply this to clean, dry skin by simply holding the bottle 20 cm from the skin and spraying evenly across the entire body once a day for 3 days, then once every 2 days, followed by once a week to maintain the tan. The spray nozzle works in any direction (even upside-down) to give an even color.

This is a lightweight colourless mist formula that dries quickly (2 mins, I checked), but much like most gradual tanners you have to apply according to the directions to garner the best results or until you reach your desired bronzed hue. It gives a really natural looking tan with added moisture benefits, which is great! I didn't have any issues with streaking or blotching and it didn't feel sticky or greasy. Plus the mist won't stain or rub off on your clothes or sheets. It is a scented formula but it doesn't smell terrible at all or overpowering. It is paraben-free, non-comedogenic and hypoallergenic and can be used on sensitive skin. Note that this does not protect from the sun.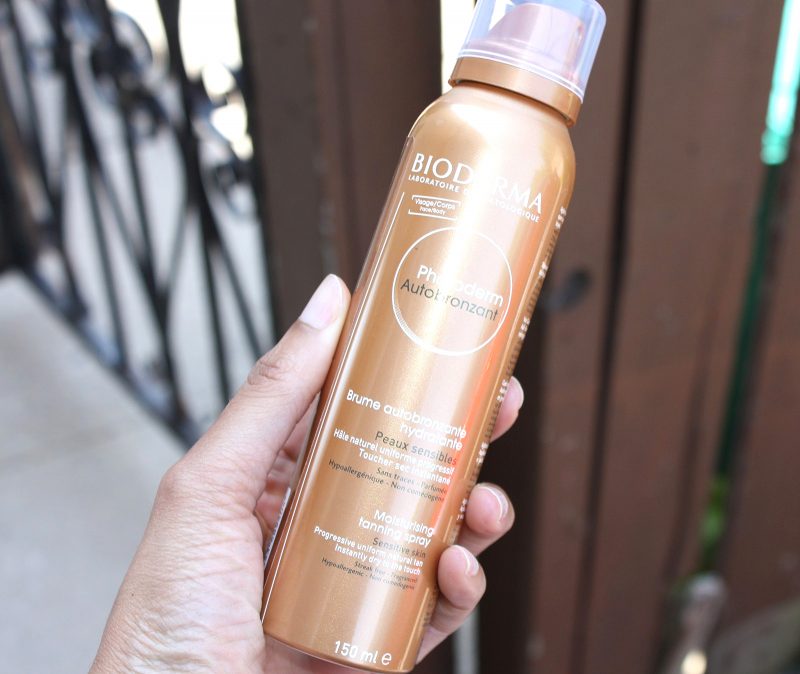 Overall, this is a great choice for anyone who wants quick, easy and doesn't want to spend a lot of time self-tanning (like me, I'm just too lazy busy). As my first time using a self-tanner, I must say I was very impressed and this is great for first timers like myself. Because this is a progressive tan, you will not be orange! Although this is my first time using self-tanner, I don't believe that self-tanners are one size fits all type of product as we're all different hues so I would recommend this for light to light-medium complexions. As I have naturally medium/olive skin, it didn't go on dark enough on the first application. Also, I feel like you can get heavy handed and use it up fairly quickly so be careful when spraying the mist. It retails for CAD $19.95/150ml and you can find it at your local drug store.
What's your must-have self-tanner/s? Please share in the comment below, I may end up trying it out!
xo ❤
Bloglovin' | Instagram | Facebook | Twitter | Pinterest
*PR sample