When it comes to lipsticks I tend to stick with warm Pinks and Coral shades because they flatter my skin tone more. However, now that Fall's here and winter's not too far behind, shades such as deep purples/plums, brick red, burnt sienna, vampy violet/berry are in. I love seeing all the deeper shades that come out but I find myself shying away from them most of the time and choosing more nude shades. However, this Fall, I am trying to change that and wear more vampy colors so I thought I would share with you my favourite fall lip shades!
Although I have only included five, there are three others that I'm also enjoying and have been rotating; they are YSL Rouge Volupte Shine '#9 Nude in Private', Marc Jacobs Le Marc 'Blow' and Arbonne Smoothed Over Lipstick 'Lotus'*.
YSL Rouge Pur Couture Lipstick 'Rose Stiletto'
Laura Mercier Lip Parfait Creamy Colourbalm 'Tutti Fruitti'
Revlon Ultra HD Lipstick 'Primrose'
Dior Addict Lipstick 'Bold'
Dior Addict Fluid Stick '#893 Trompre L'Oeil'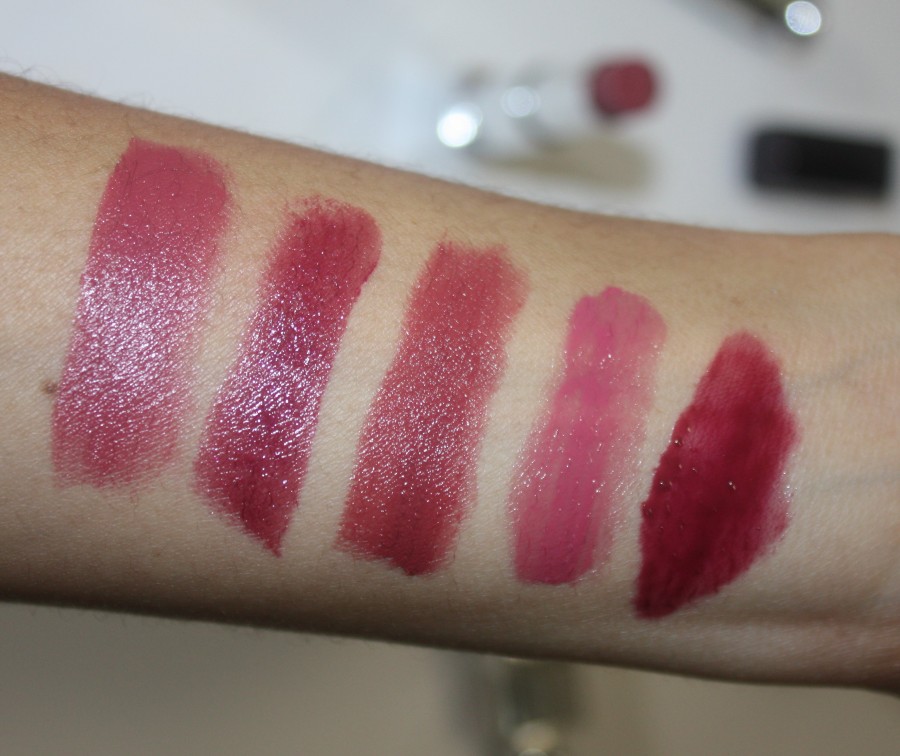 What are your favorite lipsticks for fall?